About AudGeek Software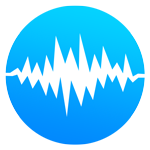 AudGeek Software is a world-leading software development company dedicated to providing easy-to-use, powerful and affordable audio conversion solutions to world-wide users who are using streaming music services. The brand name "AudGeek" is the combination of "audio" and "geek", which stands for that we are experts in computer audio field. With advanced recording technology, AudGeek products help users to enjoy and use their favorite songs from different music services on a wider range, including various devices, Windows & Mac software programs and mobile apps. AudGeek Software also provides excellent customer support to satisfy all users.
At present, AudGeek Software is proud to be equipped with an energetic and professional R&D team, conscientious and meticulous testing process as well as complete and prompt online help system. Your satisfaction is ultimate goal at AudGeek, and we persistently spare no effort to improve it.
AudGeek Products
Currently, AudGeek Software mainly focuses on audio recording/conversion solutions and exclusively released AppliTune Converter, AmaziTune Converter, SpotiTune Converter and TidiTune Converter on both Windows and macOS platforms.
AudGeek product names are combinated words of streaming music service and the word "Tune", so you can easily understand that AppliTune Converter is for converting Apple Music, AmaziTune Converter is for converting Amazon Music, SpotiTune Converter is for converting Spotify songs and TidiTune Converter is for converting Tidal songs.
AudGeek strictly complies with the US copyright regulations and all products don't bypass any DRM protections. We adopt a leading technology to record the unencrypted audio data outputted to the system sound device with the highest audio quality.
Different AudGeek products work with different streaming music web players, record the songs played in the background and save as MP3, M4A, WAV, etc. with ID3 tags kept. With AudGeek products, you can Apple Music, Amazon Music, Spotify and Tidal songs on various devices offline including iPod Nano/Shuffle, Walkman, Sony PSP, MP3 players, etc., copy the output files to USB flash drive, USB hard drive, SD card, etc., use your favorite songs on video editing programs and apps as background music, or burn to audio CD if you are still a CD lover.
Our Happy & Wonderful Customers
Currently AudGeek Software already served users from more than 150 countries and has a large number of wonderful and happy customers who encourage us to be better and better. Now, AudGeek Software users are growing rapidly with a steady user and download increase every day.
Our Mission
AudGeek Software is (and will always be) aiming at providing the best audio recording/conversion solutions for global streaming music users. Our mission is to help the users to lead a better digital life and have better music experience.